DID YOU KNOW that Americans consume an AVERAGE of 160 lbs. of sugar per person, per year?
That's approximately 3 POUNDS (6 cups) of sugar consumed PER PERSON, PER WEEK!

HOW MUCH SUGAR DO YOU CONSUME?
Are you Ready to RESTART your Health?
The RESTART® Program is a simple, powerful way to give your body a vacation from sugar and processed foods. This program focuses on how to use REAL FOOD to boost your energy, reduce inflammation and cut sugar and carb cravings. Just look at the benefits that you could experience! 
Join Our Next RESTART® Program Workshop
and feel better in just a few weeks!

Next Workshop Starts:  January 5th, 2023 
Time: 5pm-6:30pm
Location: Coherence Wellness Center
1311 E Division St, Mount Vernon WA
$225 per person / $100 for spouse
*Includes class materials and cookbook
Want to do RESTART® with friends or family?
Ask about hosting a group and receive your registration for FREE!
Click Here!
What Makes RESTART so Special?
This simple, powerful program focuses on REAL FOOD. There are no pills, powders or pre-packaged foods to buy. 
Each RESTART® Instructor is trained in holistic nutrition and is qualified to lead you through this proven program. Your Instructor is there to answer your questions in ways that will be specific to your needs. You do not have to figure it out by yourself, and perfection is never required!
This is not a promise of a quick fix. RESTART® is a personal journey of self-discovery with tools you can use for a healthier lifetime. See for yourself how RESTART® has changed the lives of thousands of participants around the world!
Functional Nutritional Therapy Practitioner
Licensed RESTART® Instructor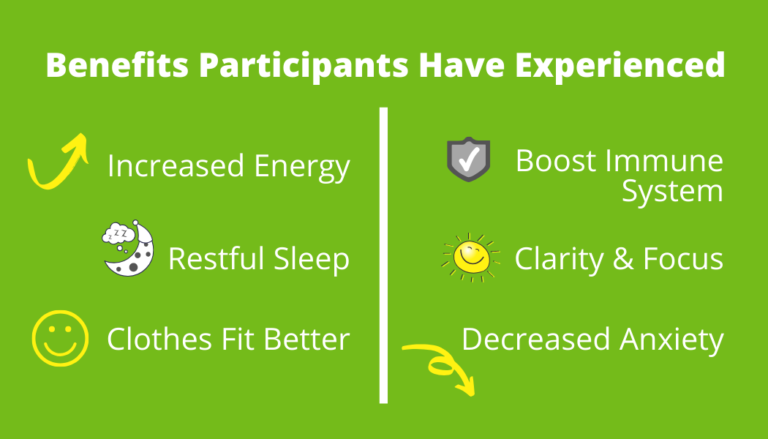 WEEK 1
Get Ready! Learn how to prepare mentally, physically, and emotionally for 21 days without sugar and processed foods. Don't worry, you don't have to count calories or be deprived to do RESTART.
WEEK 2
Healthy digestion is critical – how is yours? Find out how it's designed to work and how to optimize your digestion to get the most out of your healthy diet.
WEEK 3
So what's the big deal about sugar? Learn how your body responds to excess sugar and refined carbs, and how to get off the sugar roller coaster that many of us don't even realize we are on.
WEEK 4
Think fat makes you fat? We unveil the truth about dietary fats and why healthy fats are essential to your diet. Learn which ones to enjoy, which ones to avoid and why.
WEEK 5
YOU DID IT! You feel better, you know why and you're equipped to make choices that will continue affecting your health for the better. During this final week, you will learn how to integrate the tools, skills and knowledge you've aquired through RESTART®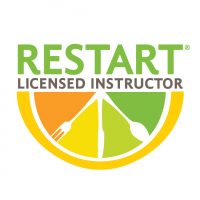 "NO WONDER WE ARE ALL FAT & SICK!"
"The RESTART® Program changed my health for the better, and the health of my family and friends… and it launched my interest in the history of the US Dietary Guidelines and was the genesis point for the film, FAT FICTION." 
                                                                   -Jennifer Isenhart, Director/Writer   
Success Stories.... this could be YOU!